3
mins read
Virtual Reality is a pioneer in the field of entertainment and has modernized many industries since its inception. The technology has stepped beyond gaming and offers an immersive experience to the users, getting them closer to the real world via the virtual world.
Virtual Reality has emerged as a powerhouse where it has intervened in myriad spheres of work, stretching itself from gaming to healthcare to eLearning to retail and much more.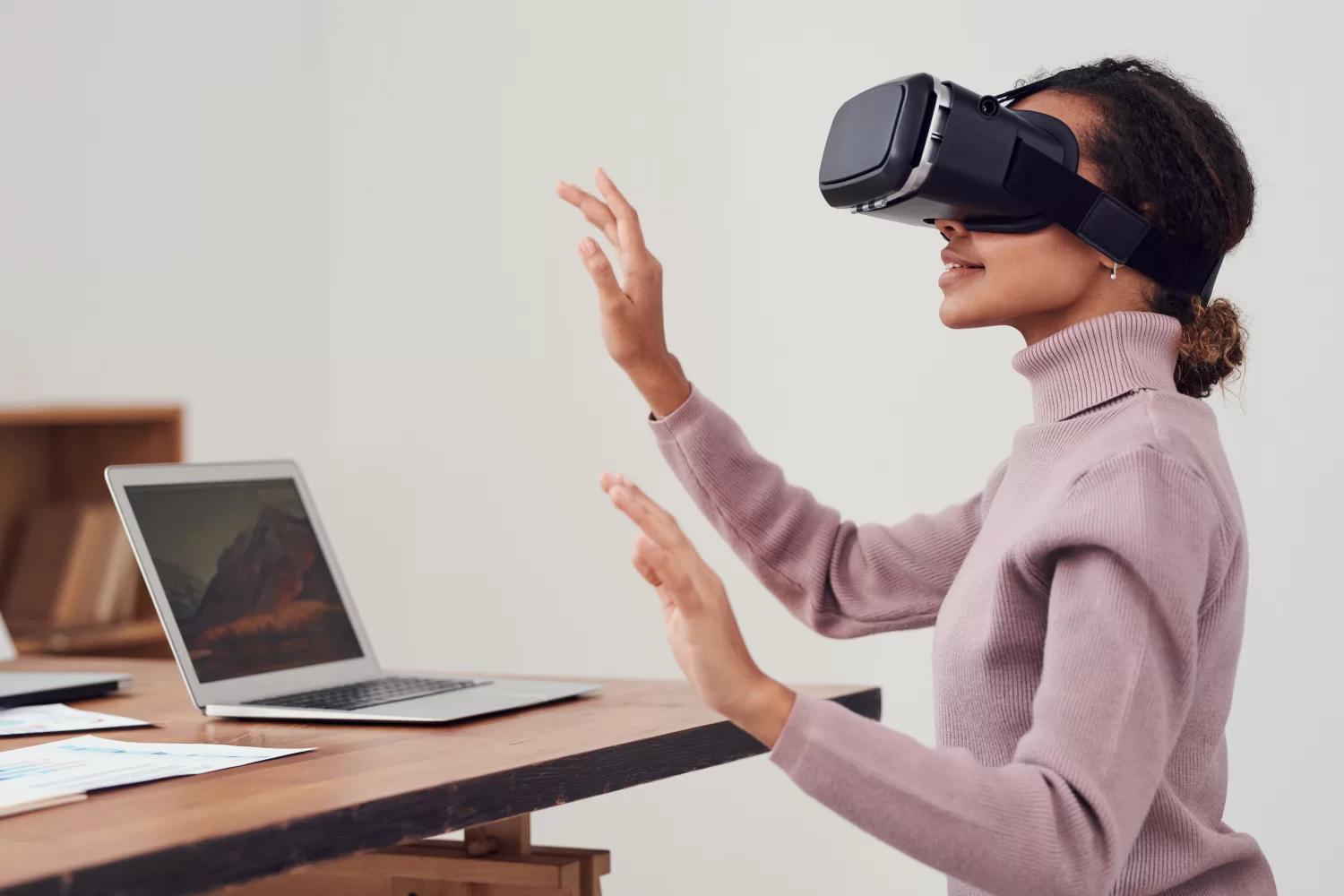 "The year 2022 expects VR's market value to reach $192 Billion."
A fun tech tool for gamers powered by VR has now turned into a business advantage where companies big and small are ready to invest and tap into the potential of virtual reality, recognizing its big business benefits.
User Experience is a critical success factor and stands as the foremost priority of a business to render via its digital products. Bearing in mind the reality of how people can use or benefit from the technology where businesses can genuinely enhance customer experience influence where Virtual Reality is best implemented.
So without further ado, let's take a rundown at the business use cases of VR technology.
List of Strongest Use Cases of Virtual Reality
#Healthcare
Virtual Reality technology, to no surprise, has proved to be an ally in providing quality care to the community as it has been successfully used in a variety of therapies and other health settings.
Medical facilities have put VR to use to prepare professionals for working on real bodies and in many treatments of mental health issues, cancer, pain relief, and many others.
There are many opportunities in healthcare offered by VR like:
Psychiatrists use VR to introduce mild to heavy versions of phobia to patients
Cognition training is been leveraged by VR to train children with autism
Doctors and surgeons run risk-free operations based on accurate precisions of VR
Soldiers suffering from PSTD (Post Traumatic Stress Disorder) are exposed to specially designed VR environments that help them link back to the regular society
#Automotive Industry
The automobile industry is a tremendously growing industry that loves to experiment with new designs, power, and engineering of a vehicle.
This work sphere took great advantage of virtual reality and implies its use towards the look, feel, and build of a vehicle prior to commissioning expensive prototypes. The technology proves to be a game-changer and is considered a major step in the way vehicles are developed as it offers huge parameters to visualize and manipulate objects and makes it easy and fast to look at the complete vehicle.
Some brand names that have VR into use are Jaguar Land Rover, BMW, etc.
#Real Estate
Listing properties, looking for prospects, making them visit houses/properties at an appropriate or specific time of the day are all old school now. The advanced technology now favors convenience to the customers and allows them to tour the entire property from the comfort of their [existing] homes.
"By 2025, more than 1.4 million realtors will make use of Virtual Reality, reshaping the existing ways of buying and selling properties."
People can now have a 360-degree view of the space without the need for any agent or sacrificing any weekends to take the tour. Individuals can explore abodes online before making a final in-person visit, window-shop virtually, and get a perspective of evaluating a building from afar.
#Entertainment
Disney Movies in virtual reality, VR-powered concerts, 360-degree films are all examples set by virtual reality in the field of entertainment and have represented how the media content can be given a new form.
"Technology, when expanded with sophistication and scope, enhances its chances of user acceptance in more interesting ways."
Today we have VR Museum tours, VR art galleries, virtual theme parks, music VR experiences, exhibits, events, and much more than ever imagined. The enjoyment of the virtual world is embraced by the global people, thus raising its market size to a projected figure of more than $12 Billion (USD) by 2024.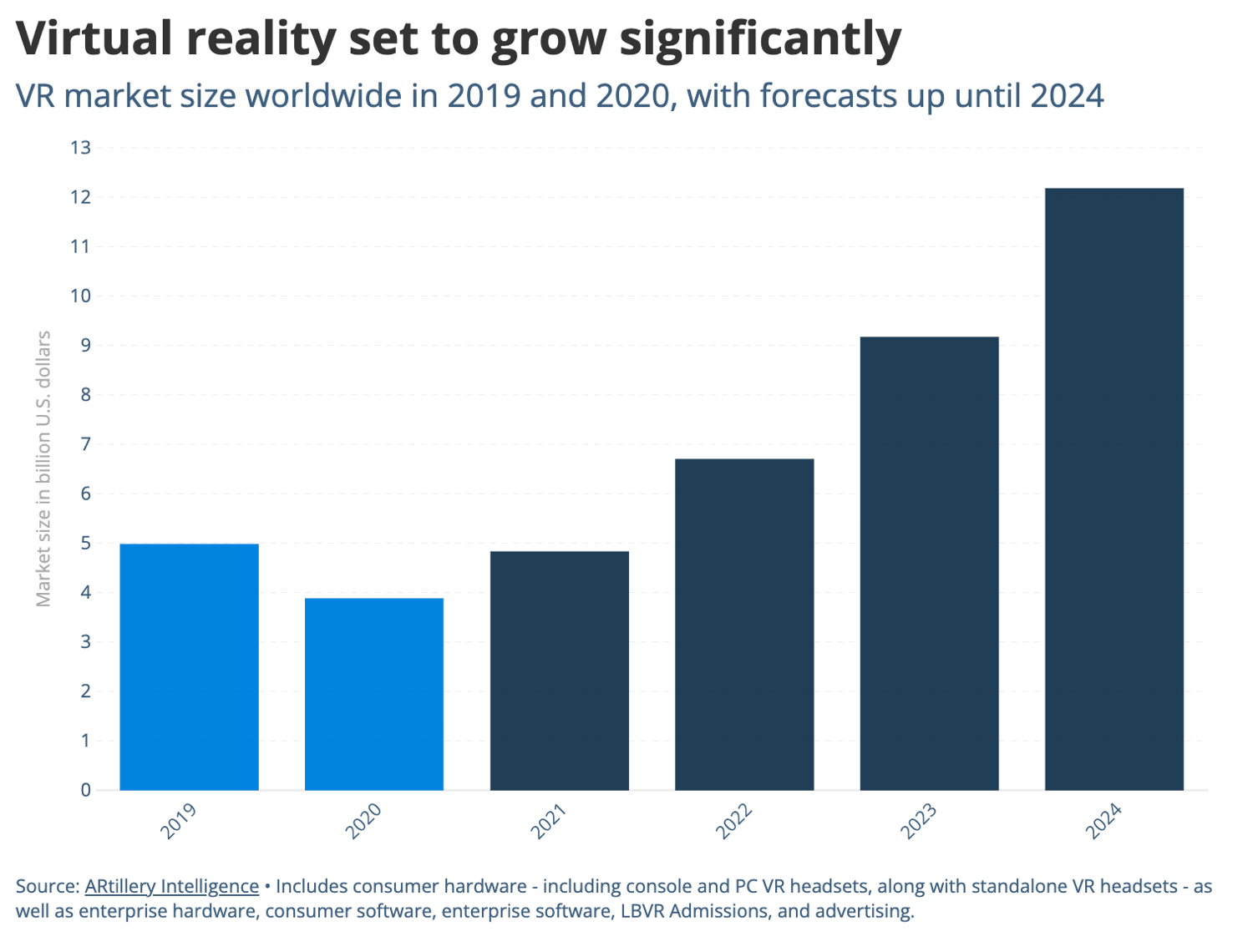 Image source : www.blog.twitter.com
#Education
The field of education has seen influencing transformations whenever technology has touched this field. We have already seen AI-enabled bots teaching students but VR has taken a step ahead of where VR-powered apps allow students and teachers to engage for training and learning in an immersive world.
The VR classrooms/meeting room spaces have now been developed by many educational organizations to connect aspirants to learn from lectures from any nook and corner of the world.
Unimersiv accommodates applications that encourage learning in an entertaining and experimental way allowing users to explore the human brain in the virtual world, take historic tours virtually, and much more.
So get your Business Walking with Virtual Reality!
There are many applications that many entrepreneurs are already developing, leveraging the power of VR app development. Many businesses are going to be renewed and leisure and the way we interact and inform ourselves may change radically in the coming years.
We at CodeGlo encourage you to try an immersive virtual reality experience so that you are aware of the possibilities. Give life to your VR app idea and let your customers recognize your brand offering via an interactive and immersive experience witnessed virtually.
If you need any advice or assistance, you can contact us. We accommodate professionals dedicated to experimenting with VR technology every now and then.