Customized solutions for every business
Blockchain helps your organization collaborate seamlessly with other companies and technology. Its secure nature builds trust while minimizing complicated processes and unnecessary expenses, allowing you to immediately save more time and money. Our ideas and our execution are curated to put your business first, building solutions around you.
At CodeGlo, we build customized, end-to-end, secure, efficient blockchain projects and applications for your organization irrespective of scale.
Blockchain Services We Offer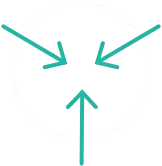 Blockchain Development & Integration
Any newly developed feature (or even one that is updated or reworked), requires effective integration of blockchain tech. We are specialists at integrating blockchain technology into your existing systems, processes, and infrastructure seamlessly, optimizing them immediately.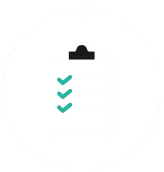 Smart Contracts
Smart contracts are agreements stored in the blockchain that help process transactions without involving a third party. Need smart contracts for token Crowdsales or digital asset management? We will develop, audit, and even optimize one for you.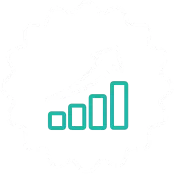 Blockchain Consulting
We provide our insights on blockchain technology based on both experience and data, using it to optimize your organization. We will help you throughout the process: from researching project requirements and drafting an engagement model, to planning out timelines for design, coding, testing, and deployment. We also provide post-implementation support and maintenance services.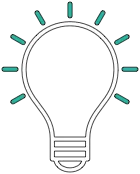 POC Development
Our development team takes your idea and develops it into a Proof of Concept (POC) prototype. This makes it easier for you to visualize, test, and study your idea and its impact on the growth of your business. It also makes demonstrating your product or platform easier and affordable, helping you create opportunities for yourself using the Blockchain framework.

Minimum Viable Product
A Minimum Viable Product is a light, rudimentary version of the final product that's developed and launched to get an idea of how it performs in the real world. At CodeGlo, we will combine our expertise in blockchain technology with your requirements and create an MVP to help you explore and realize the potential and feasibility of not just your product, platform, or idea, but also its marketing strategy.

NFT Development
NFTs (non-fungible tokens) are essentially digital certificates of possession of specific digital assets. They act like smart contracts and are built using open source-code parts that can be used on platforms such as GitHub to secure the digital asset. At CodeGlo, we will help you with the development of NFT based token, marketplace, exchange, lending, gaming platform, P2P exchange, and even IPO.

Decentralized Finance Development
Decentralized Finance (or DeFi in short) provides an unprecedented level of transparency, security, and trust when it comes to financial infrastructure. CodeGlo's blockchain developers will help you develop decentralized exchange, DeFi lending/borrowing platform, DeFi wallet, decentralized apps, smart contracts, DeFi tokens, synthetic assets, DeFi insurance platforms and lottery systems, and even help you with DeFi fund management.

Hyperledger Development
Use blockchain technology to develop scalable, dependable, smart contract based hyperledger frameworks that offer the highest level of security, transparency, and accuracy. Our team builds a tailormade distributed ledger blockchain application using frameworks such as Burrow, Fabric, Indy, Iroha, Sawtooth, Caliper, Cello, Composer, Explorer and Quilt.

Crypto Exchange Development
Crypto exchanges help you trade cryptocurrencies and at CodeGlo, we specialize across all types of crypto exchanges. We are experts at developing centralized, decentralized, and hybrid crypto exchange software solutions. We also have experience developing one-page and P2P crypto exchange software solutions, apart from building cryptocurrency exchange mobile apps.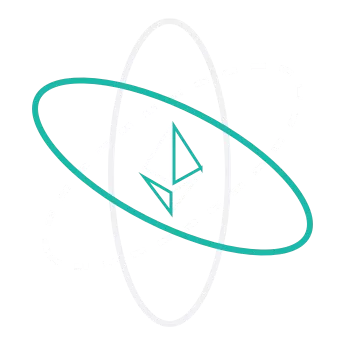 Blockchain scaling solutions
With huge loads of data, blockchain systems might suffer from low scalability. Codeglo implements Layer-2 Scaling Solutions that offer sharding, segregated witness (SEGWIT) to enhance performances, thus improving the speed and efficiency of the underlying Blockchain.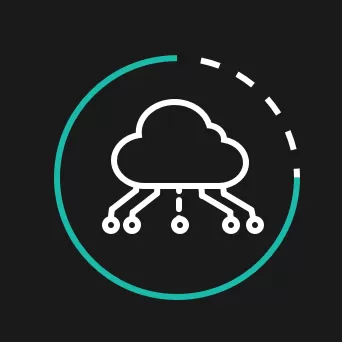 Cloud blockchain development
Blockchain Development is functional through a large number of data, for which it sometimes becomes inefficient. With Codeglo's Cloud Blockchain Solutions, you can store your data and run applications in decentralized cloud systems, thus making your system run faster, saving time and money.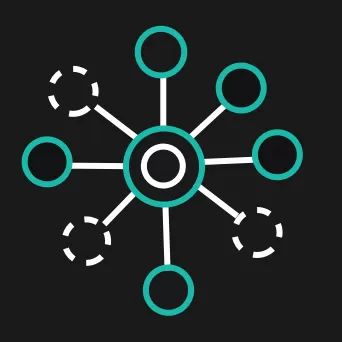 Decentralised Application (dApp) development service
A dApp is an open-source application that runs autonomously on a peer-to-peer network of servers through smart contracts and functions on a decentralized computing or blockchain ledger system. With Codeglo, you can have the utmost level of transparency, privacy, and automation that incentivize your performance.
Make the most of technology, especially one as future-proof as blockchain
With the decentralized transparency and accountability that blockchain technology brings, all organizational processes instantly become more secure, faster, and more efficient. Use blockchain technology to your advantage with round-the-clock available ledger records that simply cannot be altered or tampered with, making those transactions permanently secure.
What Our Clients Say
These guys are wizards. They are really responsive and deliver fantastic results.

Dayne Rusch
Vice President, Viper Motors
Guru & his team at CodeGlo have been nothing short of brilliant! They are always looking to do things in the best way possible.

I have worked with multiple tech firms in my 20 year career, the level of customer service that the CodeGlo team provides is something I have never seen anywhere else. They are definitely a cut above the rest.

Renee Beckman
CEO - GoWhere
CodeGlo really knows what they are doing. They have helped create a great website and social presence for my construction firm. We get many leads through the work they are doing. It has been a great profession and educational experience for me as a business owner.

John Jacob
Owner, Jacob Constructions
I have used every form of marketing and promotional methods for my hypnosis practice. CodeGlo's digital marketing efforts now account for over 80% of my business. The results have been more effective than all other forms of advertising combined.

Jay Luck
President, Wisconsin Hypnosis Center
I worked with the CodeGlo team for over five years. They have always acted as an extension of our company rather than a typical vendor. We use CodeGlo for all our tech services needs across the globe.

Neeti Mehta Shukla
Co-Founder, SVP, Brand & Culture. Automation Anywhere
The quality of their work stands apart. I have worked with many firms but working with CodeGlo has been such a refreshing experience.

Pamela Wascher
VP of Marketing, Davinci
I tried creating my web and online presence on my own and soon realised that I was in way over my head. CodeGlo just simplified everything and executed my requirements better than I expected.

Noelani Herner
Holistic Coach, Hener Nutrition Counseling
CodeGlo are a top notch outfit. It has been a great experience working with them on Marketing Automations and DemandGen strategies, especially with Marketo.

Washington Farrington
Digital Marketing Manager, Modern Hire
These guys are just stellar! As a Senior Director of IT of a large enterprise, I have worked with IT vendors from all over the world. No one has been as reliable and consistent as CodeGlo. Be it our Website, CloudOps, Security or Digital marketing, they have delivered way beyond what was expected.

Kapil Vyas
Sr. Director and Head of IT & Information Security, Automation Anywhere.
CodeGlo did a fantastic job on my law firm's website. They are truly wonderful to work with.

Peter Culp
Attorney/Owner at Culp Law Firm, LLC