3
mins read
Blockchain and cryptocurrency are relatively new advancements, but with it comes newer threats and security concerns. One of the biggest risks in the case of cryptocurrency is exchange hacking. Most of these hacks happen on centralized exchanges, which, although more vulnerable than decentralized exchanges, continue to be popular nonetheless because of their ease of use.
Crypto Hacks: An Overview In Numbers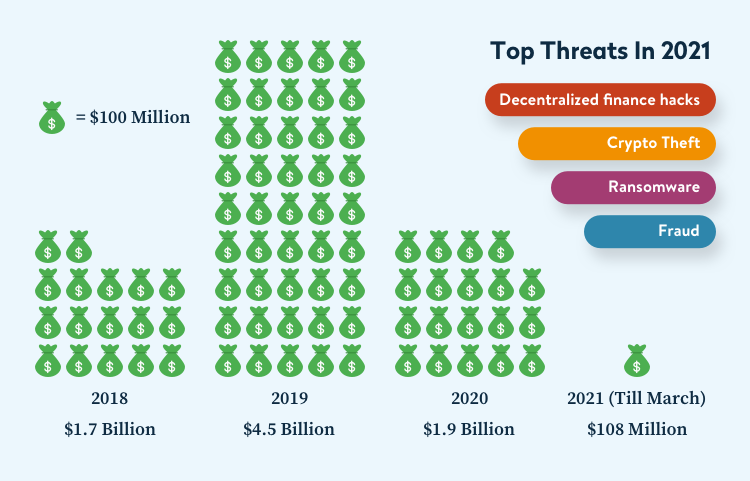 Major Crypto Hacks Over The Years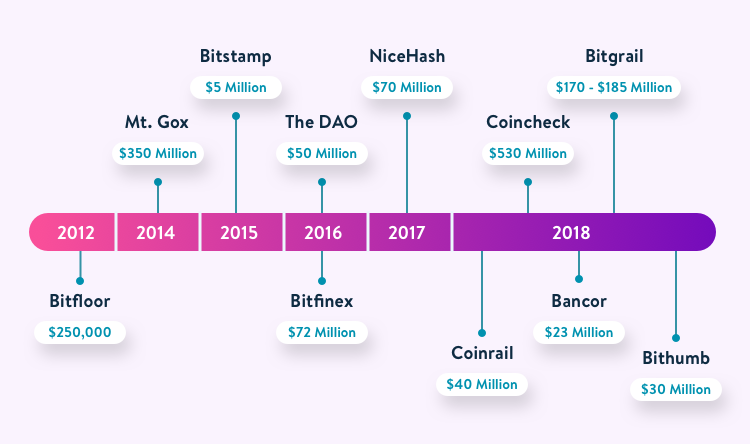 This brings to focus the issue of security threats in cryptocurrency. Let's take a look at five of the biggest crypto hacks in history, and what one can do to stay safe from such attacks.
What Is The Situation Now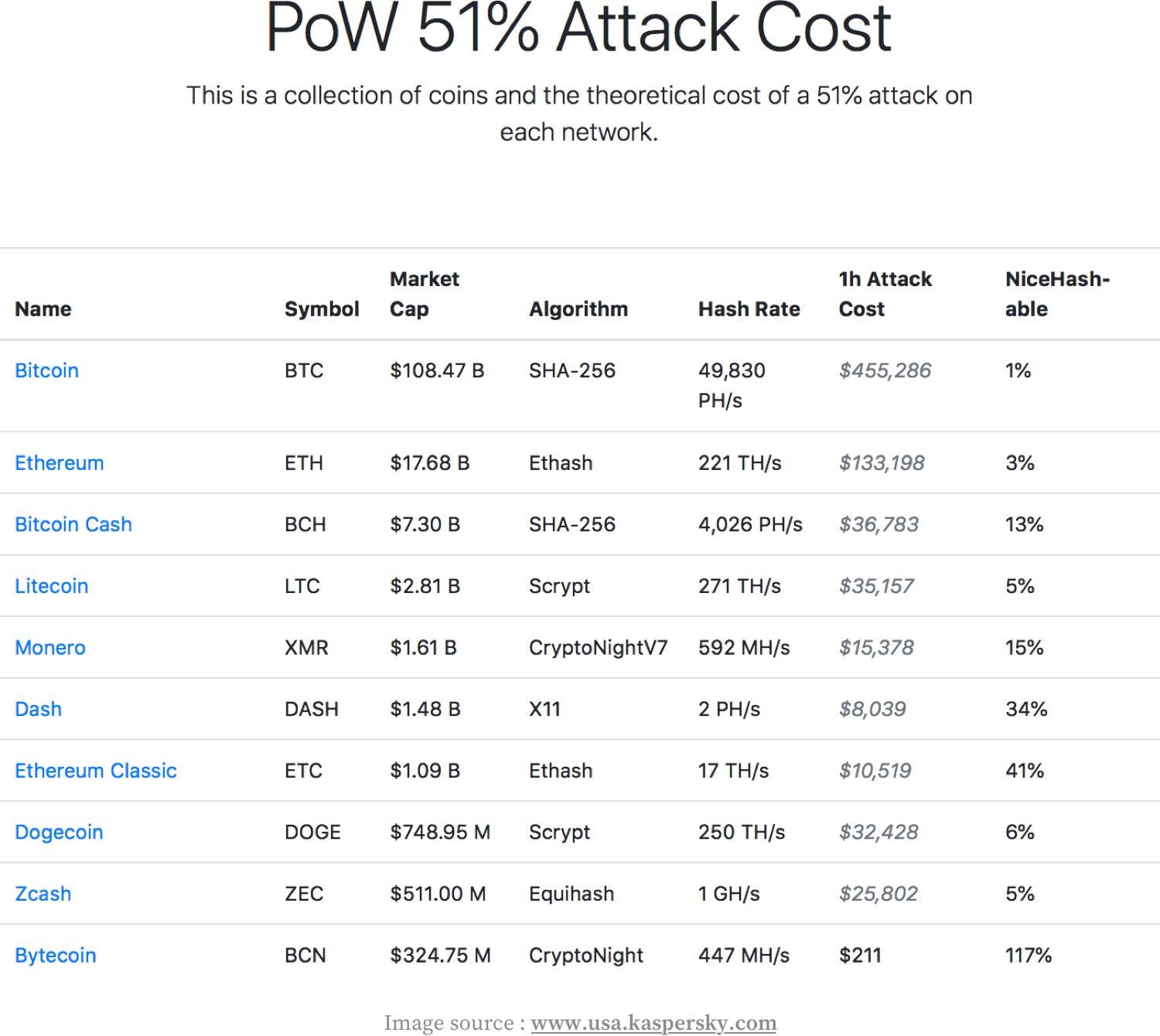 A 51% attack on an exchange right now is part of the features the technology offers, and although exchanges are trying to minimize the possibility of it through various measures, it is impossible to say with certainty that another attack will never happen, which is why it's important to stay safe as a user.
How can you protect yourself?
Most of these hacks happen on centralized crypto exchanges, which store users' private keys. Anyone with access to these private keys can immediately own the cryptocurrency funds. Additionally, most crypto traders keep their assets on the exchange in a hot wallet, as they want to react quickly while trading. Hot wallets are much more vulnerable than cold storage, and storing the profits from transactions made on an exchange on the very same exchange is not a safe idea. Data storage on exchanges also needs to be encrypted more stringently, and exchange servers and their features need to be audited periodically. So as a user:
Store a majority of your cryptocurrency in cold storage.
Handle your private keys and public addresses carefully.
Use decentralized exchanges instead.
The key is to remember that the threats and vulnerabilities do not outweigh the importance of blockchain technology and cryptocurrency, and there are thousands of possibilities for what we can do with it. If you or your business have tech projects involving blockchain, talk to the best in the space right now: CodeGlo. Talk to us now.
Disclaimer: This article is NOT financial advice, investment or otherwise.