5
mins read
Do your customers feel frustrated due to delay in communication between your representatives and customers? Is your sales department not giving enough sales?
Customers can make or break your business. Your reputation, credibility depends greatly upon how your customers feel about your services and product experiences.
And your marketing team is not getting timely data about leads and potential clients leaking off the inefficient system.
For that, the Salesforce Customer Relationship Management (CRM) system has the power to change the entire picture. It leads to greater customer satisfaction and improves team collaboration.
As per Nucleus research, if you spend $1 on the software, you get $8.71 to $1.5 return on investment. A whopping 871% – 150% increase in ROI. But, how?
A Custom CRM system automates manual work specific to your organization and streamline operations.
With comprehensive features available in Salesforce, you must know how to use this platform to support the unique needs of your business.
Let's explore in detail.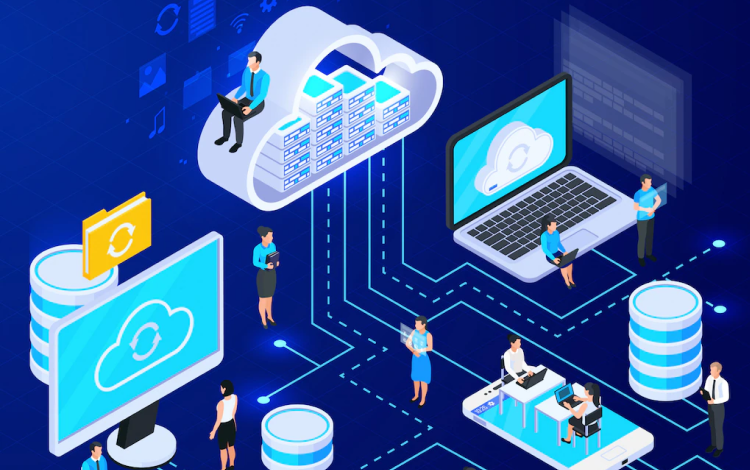 Get more than sales with Custom Salesforce Solution
As we all know, business without sales is a train without an engine. For this, a system that optimizes your sales processes becomes utmost important.
Let me explain how:
Create a Salesforce CRM system to help you make data driven decisions from almost every vertical – Sales to Service, Marketing to HR, Supply Chain to Retail.
Imagine all the data under one roof. This way, you can better control and account operational costs, enhance productivity, and increase revenue.
You could have specific goals in mind like being a market leader, giving quality customer service, or increasing customer lifetime value.
To make it happen, design actionable strategies keeping your vision in mind.
Let's say you want to provide best-in-class customer service. For that, you need to understand customer needs, collect their feedback, and see if the problem is addressed timely.
You can tune Salesforce software to your team's workflow to help you keep track of required metrics. To make a point, your sales team will have more time for closing deals and less time spent on administration.
It improves efficiency and productivity for your team, resulting in a faster time to value.
CRM system that grow with you without additional costs
Because growth is the ultimate goal of any business. You need to set up Salesforce keeping your business expansion in mind.
It is true from a customer standpoint, revenue, employees, system load, and every other aspect.
To make things easier:
You can develop custom relationship management software that conform to your future growth plans:
Scalability
Build custom Salesforce solutions that scale with your business's growth and adapt to changing business needs. This assists you expand into new markets, add new products or services, and handle more customers without having to worry about the limitations of the platform.
Flexibility
Custom Salesforce solutions can provide businesses with the flexibility they need to adapt to changing business needs. It enables you to respond to market changes, customer demands, and other external factors.
So, this system retains all the information entered before, adds new features, saves your time and effort to start everything from scratch, and avoids costly software conversion issues.
Want to take your business to the next level but don't know where to start?
Custom Salesforce solutions help you scale and grow by identifying and tapping in new opportunities of growth.
Consult Salesforce experts now!
Robust CRM solution vs Salesforce customized solution
A pre-packaged CRM solution at an expected price seems quite convincing. However, these solutions often come with features that are not required and lack features useful for your business.
The other solution is hiring a software developer to create a completely custom CRM program. But, this can be costly and take time away from other important IT department tasks.
Say for the healthcare business, a normal secure system won't serve the right purpose. They need a secure solution to protect patient's data. That's where customization plays an instrumental role. It adjusts to your customer and industry
needs.
In other words, build a customized Salesforce CRM system that fits your business.
For this, integrate desired Salesforce apps into your system. You can see what works best for you on Salesforce platform and make changes accordingly.
Custom Salesforce apps to help run every part of your business
Do you want to create apps that perform specific tasks?
You need a mobile application development platform with software environments where smaller programs can be developed.
It is where the instructions for the app's computing takes place, information is collected and the app's program gives instructions on what to do with the information.
Think about it:
You need to handle all this by yourself. But, in the case of Salesforce, the platform for creating apps is Salesforce itself.
Herein, you can create custom apps to help run every aspect of your business seamlessly. Since the platform is already in place, you need not spend time and resources to develop and maintain the platform to support your custom CRM apps.
Create faster, more custom CRM apps with less input costs
Doesn't it seem like an exaggeration? But yes, it is reality.
Many companies offer a monthly subscription for app design platforms, known as
Platform as a Service (PaaS).
Salesforce has an App cloud that offers a platform for creating and supporting custom CRM apps. Because it is cloud-based, it allows for quick app development without the need to maintain the platform or infrastructure.
Nonetheless, cloud-based platforms are more reliable than internal systems.
You might be wondering, how?
All your data is on a cloud that is tolerant to local issues and system crashes. Well, using Salesforce App Cloud leads to significant cost savings and faster app development, as reported by IDC:
Up to 75-85% reduction in infrastructure costs
80% more apps launched,
Completed 70% faster
Exploring possibilities with different customization options
Salesforce offers a CRM strategy across the entire organization to streamline processes. Be it achieving high customer satisfaction, increasing revenue, or smooth collaborations.
Apart from sales:
You can create custom business apps for various departments in a company including IT, marketing, human resources, finance, and operations.
IT custom Apps
With Salesforce you can create IT apps to perform repetitive IT tasks and automate software development tracking, quality control, project management, software licensing, and help desk.
Marketing Custom Apps
Give your representatives easy, up-to-date marketing content with marketing apps to create ad inventory, schedule projects, and manage different channels.
Human Resource Custom Apps
Allow your HR team to focus on employees rather than on tasks by automating interactions during recruitments, employee onboarding, and employee getting fast supervisor approvals.
Finance Department Custom Apps
Make things easier for the sales and finance departments by simplifying account onboarding, track purchase orders, and multi-project setup and fulfillment.
Operations Custom Apps
Link operation apps to enterprise resource planning (ERP) programs to streamline supplier relations and improve supply chain management.
The possibilities are limitless and can be customized to fit the specific needs of your organization.
Mapping your customization requirements
For successful custom Salesforce rollout, a clear understanding of CRM vision, strategy, and business objectives is crucial.
Other than that, custom CRM implementation is an ongoing process of continuous improvement, rather than a one-time event. And custom app creation does take time, even with tools like Salesforce's App Cloud
Our Salesforce developers know Salesforce inside out to integrate custom CRM solutions into your business.
We create a timetable and roadmap for custom app development based on your business priorities and suggest suitable improvements to your business process.
It saves your crucial time and efforts with Salesforce implementation and maintenance.
We can work together to discover the potential of CRM to complement your business vision and strategy.