4
mins read
Growth in the Mobile App Development landscape is transparent, exponential, and expansive at the same time.
On average a user spends 88% of its mobile time on Apps.
21% of the millennials open an application more than 50 times a day.
Mobile Apps are expected to generate over $935B in revenue by 2023.
A smartphone owner makes use of 10 apps daily and 30 apps each month.
98% of the app's global revenue comes from free apps.
Image source : www.buildfire.com/app-statistics/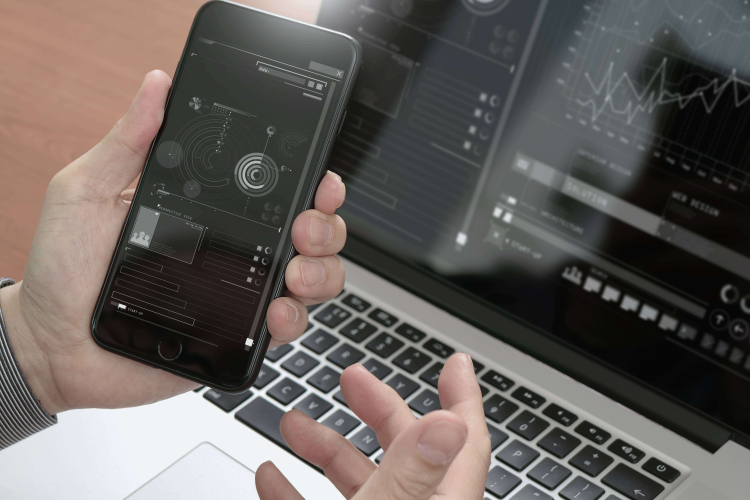 These facts and figures seem encouraging and intriguing for anyone interested in developing an app or who already owns one in this digital age. However, to be successful in this ever-widening space one needs to consider a few inevitable things:
Users need to download your app
Users need to use your app
You need to maintain your app
You need to measure the success of your app routinely
You need to sustain user experience
People are using mobile applications more than ever before and as an app owner, one must realize that the deed isn't done once the application is launched and made live. It's merely completing half of the journey, the next half ends with Mobile App Maintenace that solely forms the basis of your app's success.
Mobile App Maintenance

The process executed to sustain bug-free and seamless working of a mobile application involving monitoring, fixing, manipulating, refining, and updating the internal app elements that continue to facilitate enhanced user experience.
Factors Addressing Why your Mobile App Needs a Maintenance Plan
Customers Like it Updated & Fresh

Fresh features and new traits are loved by users to experience the new in your app. This calls for sturdy maintenance of a mobile application when any additions/updates are embedded within the app.

It's a good practice to show care for the customers by keeping the app maintained from time to time.

No One Likes to Witness App Bugs

App glitches are truly nefarious and negatively impact the user experience. No company can afford to have them lagged in their applications and get their brand reputation at stake.

Timely bug fixes and updates are highly significant for the seamless functioning of an app.

Ratings and Reviews Matter

Ratings and reviews are ways users use to share their experience with the app and express its positives and negatives. This definitely helps others to learn about the application and lets them decide whether to download or not.

Frequent updates and monitoring aids an application to be in good health condition and undoubtedly influence a user's feedback. Thus, app maintenance proportionately results in a flow of positive customer reviews, leading to an increased number of downloads.

Updated UI/UX Drives Mobile App's Success

User Interface links User Experience where both these aspects play a key role in leveraging an application's visibility, reach, and favoritism. This why every app owner and the involved team of experts must ensure that their UI/UX parameters are updated and advanced to drive its success thrust.

An App Deserves High-End Security

As masses have started to keep smartphones at an arm's distance, they are getting more dependent on apps. Recognizing this, one cannot ignore the ever-increasing circle of cyber threats that grow in parallel.

Thus, integrating mobile app security into a business model becomes sensitive and obligatory to make users feel safe by winning their trust over app security. A mobile application can never be left unmaintained. Especially, from a security standpoint as it can develop ambiguities and troubles due to malware issues and cyber threats.

Keep your application up and running with high-end security protocols with regular management and maintenance of the mobile application's backend spectrum.
What Can you Do to Keep your App Sustained to Match the Pace?

Currently, there are different types of software maintenance, although it is recommended to apply each of them to ensure greater efficiency:
#Preventive Maintenance:
This type of maintenance consists of carrying out a periodic review of the software in order to detect errors and thus reduce possible failures that may arise in a short period of time.
#Corrective Maintenance:
Corrective maintenance is one in which you work on the repair of hardware or software failures. These types of errors generate a behavior different from what was expected and therefore, failures in processing, performance, security, or stability among other factors can occur.
#Predictive Maintenance:
Through predictive maintenance, a diagnosis is made on the software to know and be able to guarantee its correct operation.
#Adaptive Maintenance:
This type is concerned with updating the software system to keep it informed of the changing hardware and software needs.
#Emergency Maintenance:
It takes care of unexpected bottlenecks and errors that plague the internal systems of an application. When unpredictable and critical situations occur, the app's support team exercise emergency maintenance to prevent unfavorable repercussions.
App Maintenance Best Practices

Keep Updating the User Interface (UI)

Certainly, the user interface needs to be updated timely to ensure the app sees long-term success. Keeping a note of the changing trends, app usage, and habits developers need to ensure the app UI is mature to accommodate modifications so as to delight the users.
Practice Performance Monitoring

After app release, monitoring and tracking the app forms mandatory segments of performance role. Even though performance testing is done while app development, but this aspect of app maintenance continues even after it's made public.
The development team must keep an eye on the lags, app response time, its TAT, loading time, etc. that contribute to improving the performance metrics, thereby minimizing the loss of users while keeping the app in the best of its condition.
Timely Bug Fixations

Bugs can be of different types, possessing all the traits to disappoint users or app operators. Accumulated bugs can pose threat to applications but can be eliminated through mobile application management solutions that support discovering bugs quickly and get them fixed with specific tools.
Looking for Mobile App Development & Maintenance Solutions?

It is understood that the maintenance of software apps are all those actions carried out once the application has been programmed to guarantee its proper functioning. In this way, it is considered necessary for continuous improvement and to be able to avoid and correct errors in the best possible time.
CodeGlo's Mobile App Development and QA teams strive hard to keep the invented mobile app up-to-date and bug-free, streamlining the app maintenance process for a prolonged period of time, along with authenticating unauthorized access and breach via IT Security Services.
We ensure that you get hefty returns on your investment made in your ideal application and get a high rating on app stores with fair reviews that boost your company's overall reputation.