4
mins read
Blockchain and cryptocurrency have made the joy of owning a rare and original work from your favorite artiste more real than ever. However, one must first make sure that they are using the best crypto wallet, for NFT art or not. Crypto wallets are digital wallets that act as storage for cryptocurrencies and are different from traditional wallets that carry physical items like cash, bank cards, or other essential items.
And if someone is starting in the world of cryptocurrencies and is looking for the best digital wallet for making to store cryptos or make NFT transactions, making a selection of the best is inevitable.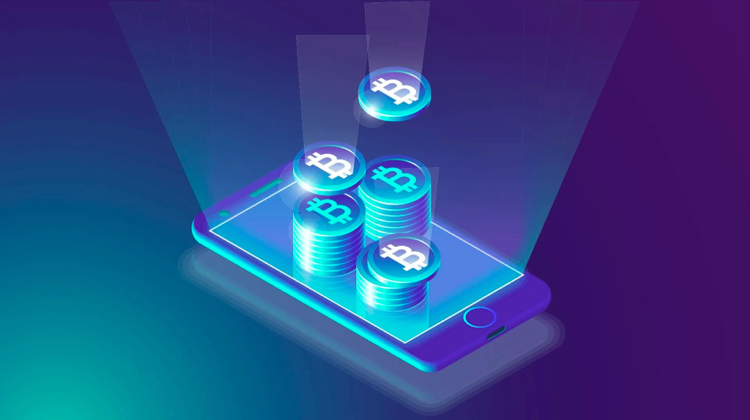 "Cryptographic wallets, wallets, or purses are known as those interfaces, software, applications, or platforms that allow you to store, send and receive digital currencies."
Keep in mind that no matter which wallet you use, the security and protection of your crypto and NFT starts with you.
Before we present you with the top crypto wallets for NFT, let us get you familiar with some features to look for when choosing an ideal wallet for NFT transactions.
Friendly User Interface
NFT for beginners would be, at first, a bit confusing to understand and if a novice would want to venture into it, the last thing you would need is an app that makes things more cumbersome. Thus, choose an app that is easy to set up and use and accompanies a user at every step of the way.
While looking for a beginner-friendly wallet choose a software app that is user-friendly with smooth navigation and establishment steps.
Support for Multiple Devices
Majorly NFT apps are available as web extensions or mobile/desktop apps but there are some available to work on both devices and can potentially synchronize transactions in real-time, thus, helping to manage tokens on multiple platforms.
Cross-Chain Compatibility
Ethereum is the largest blockchain for NFT as they have a larger developer base and most of the wallets support Ethereum-based tokens. But if you desire to trade NFT on a myriad of networks and platforms, you must prefer choosing a wallet that offers cross-chain compatibility or supports the blockchain network you intend to use.
Top Selection Crypto Wallets for Storing or Transacting NFT
#Binance Wallet
Binance is considered one of the best crypto wallet options for storing/exchanging over 150 cryptocurrencies and has a broad scope of scalability for the online trading of NFTs and digital currencies.
It offers 24/7 support to the users, is accessible through iOS, Android, web devices, and PC, and embeds an API that assists in coordinating the running token exchange application. This wallet allows users to experience fundamental as well as advanced trading interfaces to able them to explore the platform gradually and seamlessly.
#Metamask Wallet
Metamask is again the next one of the favorite contenders for picking the best NFT wallet. Founded by ConsenSys, earlier it started with the browser extension, and now a mobile version of Metamask has been recently introduced with unique features.
The interface of the application is kept simple and easy to use to enable users to execute activities related to NFT tokens along with the provision of interacting with other decentralized applications.
It is one of the favored choices as firstly, it offers an easy setup, next it synchronizes transactions throughout web extension and mobile application. Thirdly, the mobile version provides an in-built browser that allows exploration of NFT and DeFi platforms.
#Trust Wallet
Trust is another popular name that has joined the bandwagon and is one of the suitable options for collecting and storing NFTs, boasting 5M+ users.
It's a promising choice where users can discover a list of decentralized apps for art marketplaces with single-click access to platforms like OpenSea, Axie Infinity, and more.
Being pulled back by one demerit that it is unable to transfer NFTs, still, it manages to maintain its reputation and is a perfect pick to collect and manage digital assets on the application. Integrates public chains like TomoChain, Calisto, GoChain, Binance Smart Chain, etc.
#Coinbase Wallet
Coinbase is a digital wallet used to sell, buy, and exchange cryptos and NFTs, and the fact that it is suitable for beginners.
It helps users send/receive tokens via usernames, instead of using the public wallet address. This ensures the flexibility of NFT transactions and relates much to a PayPal transaction and makes it smooth for the newbies. It supports storing a vast number of digital coins Ripple, Bitcoin, Stellar Lumens, Litecoin, to name a few.
It allows users to trade NFTs efficiently and securely while keeping a track of all the transactions made and enables them to make an exchange as per their convenience by pre-scheduling the tokens on a daily/weekly/monthly basis.
#AlphaWallet
The next addition in the list of top crypto wallets for NFT will take your focus to Alpha wallet. It's an open-source Ethereum-based wallet blockchain wallet that supports minting and storing NFTs.
This wallet platform also supports applications that include OpenSea, ChainZ Arena, Dragonereum, and many more. It also provides native support for Ethereum-powered games and tokens along with offering extensive open-source tools for developers.
AlphaWallet also contains an in-built web3browser that helps explore more dApps and DeFi applications. The platform has a user-friendly interface, ideal for those initiating with Ethereum and NFT, and is in active development to integrate new market demanding features.
Having highlighted the major traits of all the crypto wallets, it's highly recommended to go to the official websites of each wallet company before downloading their application whether supported for desktop or mobile.
The NFT domain is seeking great visibility and importance in the present times where businesses have invested a lot in them seeing their immense financial prospects. If you want to fulfill the demand for the best NFT wallets,Blockchain Experts at CodeGlocan help you accomplish your goals, aligning well with your envisions.