3
mins read
The need for automation in the tech world was realized in parallel to when the globe started to transition more and more towards digitization.
And to be specific about digitization, it was more about ruthless efficiency, high-end accuracy, and digital intelligence to be extracted out of machines while not overpowering but empowering the humans.
(we say empowering as many fanatics hold a context that robots are replacing humans)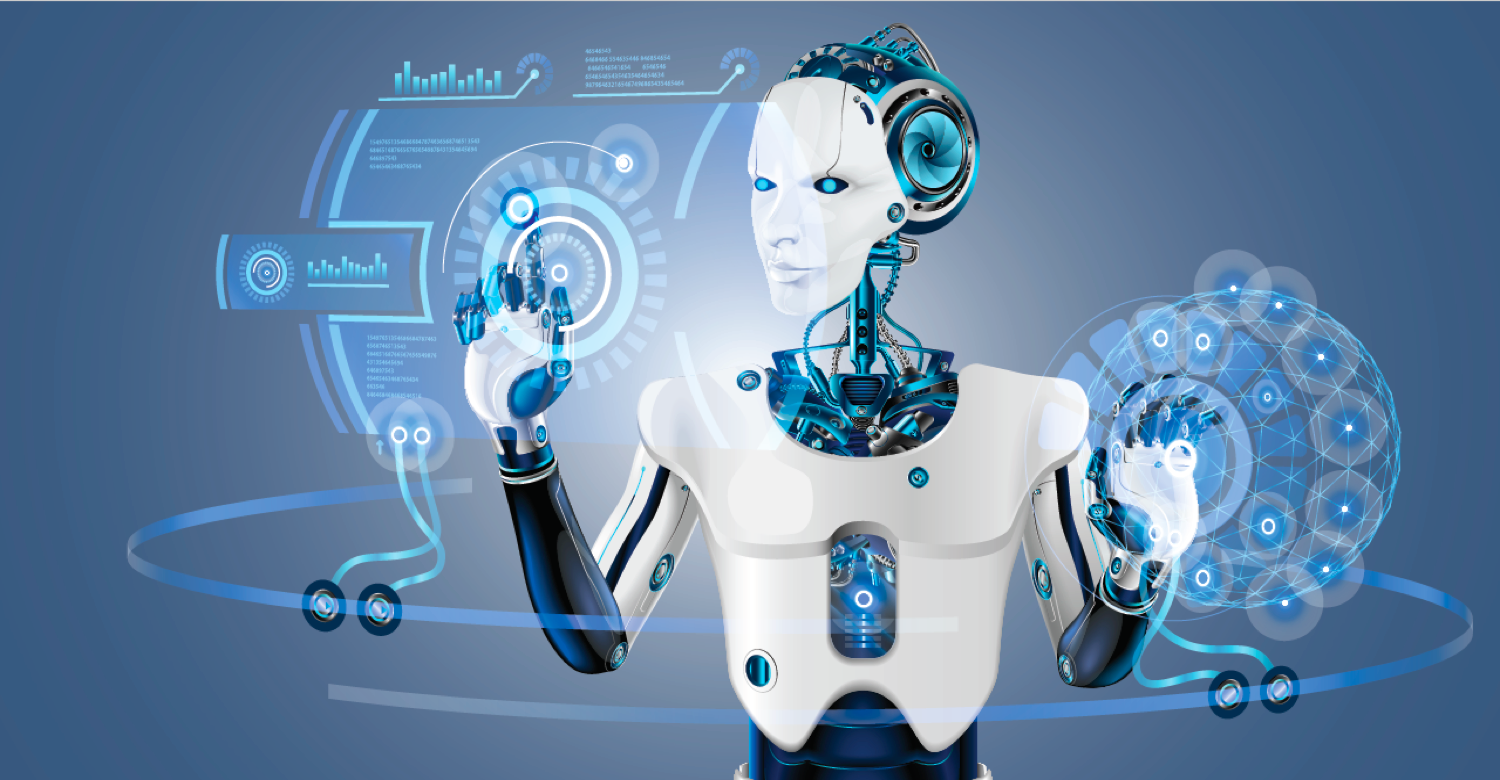 What in the World is Robotic Process Automation?
Robotic Process Automation (RPA), in a simple sense, can be viewed as software bots, performing faster, consistent, and more accurate work than people, without the need to get up, stretch or take a coffee break.
RPA, in a technical sense, is a business process automation technology that involves robots to automate tasks carried out manually.
"RPA could be classified as technological support for companies to improve and enhance their productivity and efficacies."
The technology uses software robots to mimic human activities, say, filling forms, answering FAQs, scheduling and sending emails, reading/writing excel documents, extracting data, analyzing changing business trends and customer patterns, to name a few.
Generally, any complex process involves deep calculations and repetitions, and is voluminous, meets the requirements for automation, and requires the assistance of suitable technology (robots) to accomplish such tedious activities with great accuracy and high quality.
What do RPA Applications Improve?
Rationally, organizations that have implemented robotic process automation within their infrastructure have witnessed better cum enhanced ROI results, mostly recognizing the cutback of costs, time along resource utilization involved in hectic repetitive processes.
Automation powered by software robots entails the improvement of the entire business process and work hierarchy. This includes the following:
Elimination of repetitive tasks
Negligible chances of human error occurrence
Optimized work delivery times
Improved customer experience
Quick and tangible return on investment
Leveled stability and flexibility of the processes
Monitored and controlled business procedures and activities
Better data and information management
Improved fulfillment of expectations
No service disruption
Minimized risks with results less prone to errors
What Do RPA Tools Ensure?
Robotic Process Automation enabled tools are software systems that allow users to configure complex and voluminous tasks to be automated via robots. Out of many, some RPA tools require a user to possess some technical hardware/software/programming knowledge while others offer the ease to use simple interfaces or offer the ability to use natural language.
In general, the RPA tools must be tagged with these essential characteristics:
#Security
To manage user credentials, provide encryption, and access controls
#Compatibility
To have the potential to interact with the most business applications in the market as well as internal business systems
#Usability
The graphical interface must be made simple to use for programmers and non-programmers.
Robotic process application in a way is complementary with other technologies that are part of the fourth industrial revolution and have made great contributions to digitize and transform the world like Artificial Intelligence, Machine Learning, Big Data, Internet of things, etc.
Benefits to Reap Out of RPA
Here we list a few business advantages of robotic process automation:
It allows monitoring tasks, eliminating the possible inconsistencies occurring within a system
It facilitates insourcing of processes previously that were outsourced to third parties or providers, allowing full control over them with up-to-date insights.
It offers flexibility to employees to free themselves from repetitive and problematic calculative tasks, simultaneously allowing them to develop and implement new skills and project high focus on other critical and value-adding projects.
It allows executing tasks 24/7*365 precisely and effectively that further renders the outputs as highly optimized, quality-proof with reduced delivery times and better-managed peak demand.
It improves and enhanced business profitability by having a high and short-term return on investment as it doesn't involve high integration costs and responsibly lowers the overheads and the resource and time consumption
Application Areas of Robotic Process Automation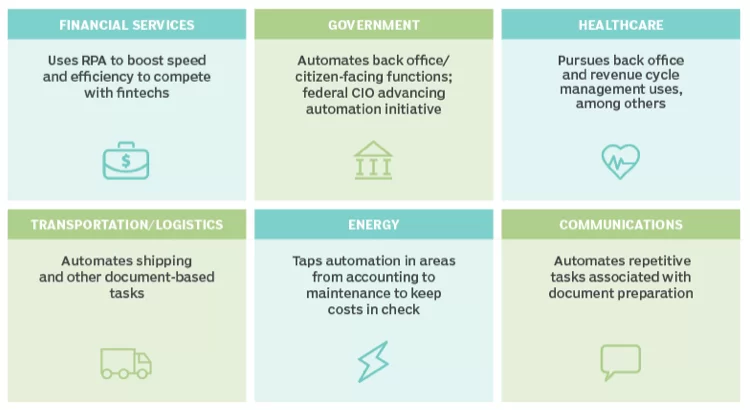 Image source : https://www.cognitiveseo.com
This simply allows us to jot down all those business spheres that tend to involve processes that highly need to be automated for leveraged accuracy. We review some of them as:
customer service
sales and operations
banking and finance
human resource management
communication and media
telecommunication
healthcare
data extraction and mining
logistics
information technology
And, recognizing the statistical data, RPA has shown a major impact on the sectors of healthcare, technology, telecommunication, logistics, energy, finance and banking, and manufacturing.
Robotic Process Automation is the Transformative Future!
Undoubtedly, RPA is molding the shape of the digital world and is rewriting the story of work. While businesses acquire higher efficiency, productivity, and resilience with people getting better at work, the need for robotic process automation is not only felt but is being recognized by almost every enterprise and every industry.
Today, RPA adoption lies at the center of many company's digital transformation strategies and efforts. To know how your business can be revolutionized end-to-end with RPA, learn about its power from our tech experts, and get IT solutions tailored to market demands.