4
mins read
Software development is about creating applications that perform business functions effectively and accurately. And presently, the development of IT projects with diverse requirements has emerged the need for specialized resources that demand the growth of personnel payroll.
Factors like cost, manpower, and expertise become considerable when an organization pushes itself towards digital innovations. And with embracing digitization, the need for software development becomes inevitable.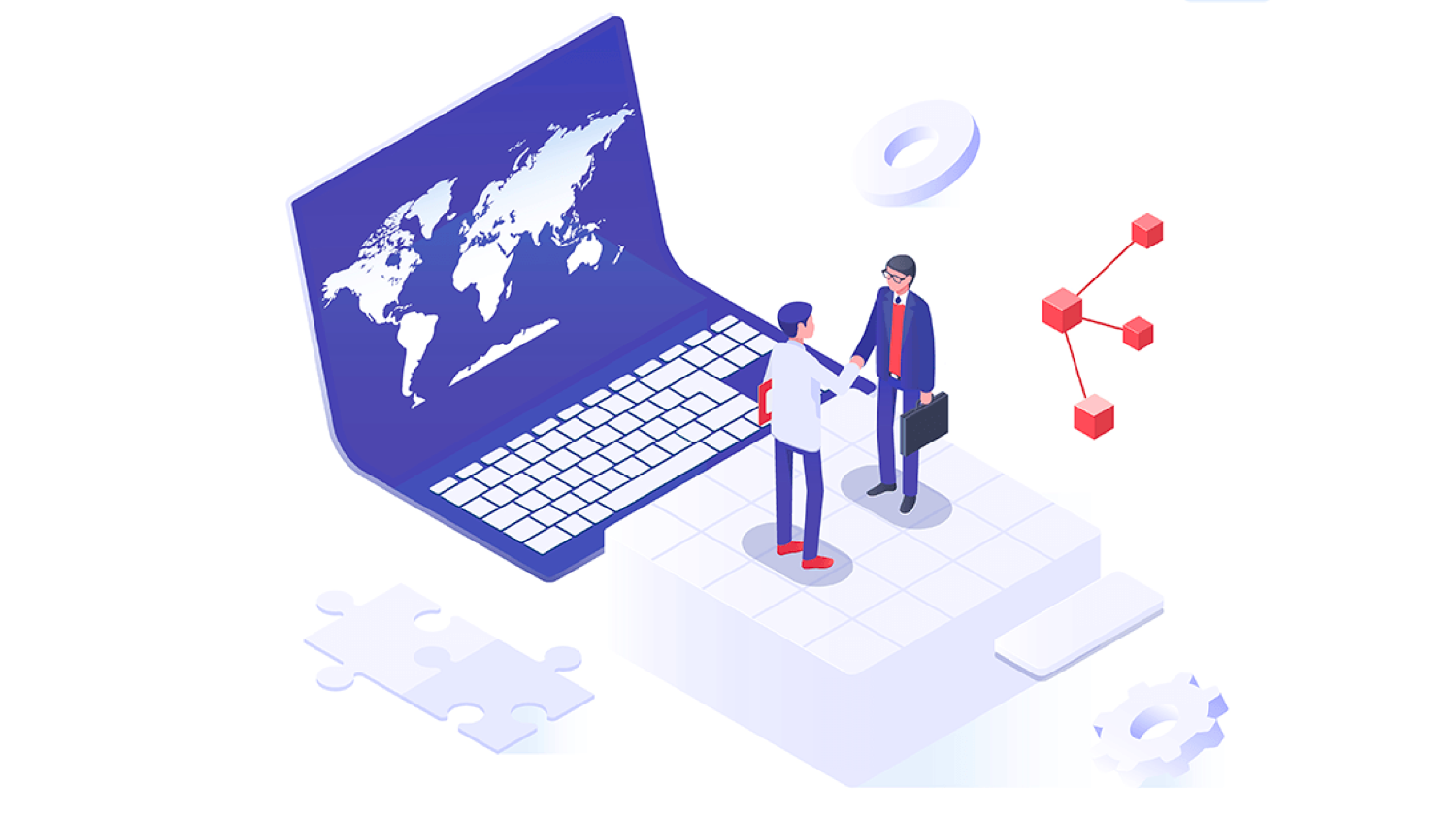 On rational grounds, not all enterprises are well-equipped and well-funded to orchestrate their business operations to support digital ventures. Contrary to this many established organizations are opting for investment in technology due to the exponential growth in their results.
However, due to the complexity of the projects and the high investment in certain infrastructures, both kinds of businesses opt for the ideal choice of Software Development Outsourcing. They prefer leaving the technological operational part to be handled by specialists and outsourced Professionals to obtain substantial results.
"Software Development Outsourcing is one of the strategies that managers use to meet the goal of making a lean and flexible organization and give fast responses to customer requirements and changes in the business environment."
What Reasons to the Need of Outsourcing Software Development?
Not necessarily that only big companies outsource their IT development projects, but SMEs/SMBs also tend to outsource, coming across different real-time challenges in their work and operations and also due to specific project requirements.
Let's take a look at what causes the real need for software development outsourcing.
#Need to Fill in the Technology Gap

In this scenario, many companies might possess a separate team of programmers or developers in-house but they may possibly lack the technical expertise required to build an asset. Maybe a new technology is to be used in the project and the team lacks knowledge in the same or there may be some technology challenges that can't be solved in-house.
#Need an Entire Team for Product Development
Among many, there are a few who do not accommodate a technical team in their office as it includes developers, designers, testers, project managers, etc. that can certainly raise their budget. They may have a few of them as per their requirements but may consider outsourcing development to a more dedicated team that may work on an affordable budget.
#Need a Fully Managed Team

There are many who have a myriad of projects to be taken up with different requirements and require a team of adept professionals to oversee the entire project specifications from start to finish and take care of the same as an in-house team.
#Need a Product Developed by Experts

Organizations with such a need hand over the project to industry experts in order to acquire the best and tangible outputs. They look for top software development outsourcing companies to rely upon to develop the software application from scratch and manage it until it scales.
Choose the Right Outsourcing Strategy!
With the right Software Development Outsourcing Strategy in hand, your efforts are bound to succeed as if you make a wrong head start, your outsourcing efforts and operations may not last long.
Hire Developers as an Extended Team
Hiring developers or a complete development team (with designers, testers, managers) is one the most feasible options to choose whether you need to fill technology gaps or you seek long-term outsourcing.
It's better to build your own extended team for software development and add expertise to your project working with a single outsourcing partner.
Outsource a Small independent Module
This is one of the effective strategies to keep your in-house team working on the core software development project, involving the remote team to only work on a part of the project or an individual module. This may include, re-engineering existing software, developing a new plugin, building a single page application, etc.
This practice helps to know the outsourcing partner's capabilities, work ethics, and quality of work before deciding to outsource a major portion of the undertaken project or the entire one.
Establish a Hiring Model of Choice
You may set up a business-friendly model to hire an outsource partner that suits you as per your work requirements. By this we mean you may choose to outsource your software development project either on stable pricing or hourly basis, or ad-hoc basis.
Based on long-term or short-term outsourcing, set up a model that defines each segment of your project development in the context of cost, time, delivery, and deployment.
Benefits of IT Software Development Outsourcing
#Savings on Staff Overheads

One of the main reasons businesses choose this alternative is cost savings. This saving can be seen reflected in the reduction of expenses for hiring personnel since some payments such as salary, insurance, training, among other related costs are avoided.
#Economic Savings in infrastructure

Next, there is also a control and reduction in infrastructure costs that an IT area requires. In this case, both the investment in programs and their maintenance, as well as the training of the developers themselves, is taken care of by the outsourcing company. This ensures a highly qualified team working for you at lower costs, with an up-to-date IT environment setup.
#Guaranteed Experience

Being an outsourcing company specialized in the subject of software and technology development, the company's trajectory and the client portfolio it manages is a guarantee of the quality of the developers it works with. In that vein, one reason for outsourcing IT software development is to have access to knowledge and experience that their current team cannot offer.
#Increased Efficiency

By acquiring the IT Outsourcing service, you can have access to the best talent and the latest technology without the need to manage everything internally from scratch. That is, your company may have the ability to work together with a specialist team for software development or to cover any technology need in an optimal way.
In addition to this, you will have the opportunity to reduce some risks as these are assumed by the company that provides this service.
The Outsourcing of Software Development and services related to it is a huge benefit to the lower operating costs and allow the company to focus on their business processes efficiently.
Make it possible with us!
The success of our projects resulting from remote technology staffing is exceptionally satisfactory where IT experts at CodeGlo strive to make a difference from every project they launch.
About the Author