4
mins read
Want a wardrobe refresh? In the mood to invest? Wish to meditate? Planning a vacay? Looking for a job? The easiest solution to anything and everything: a mobile app.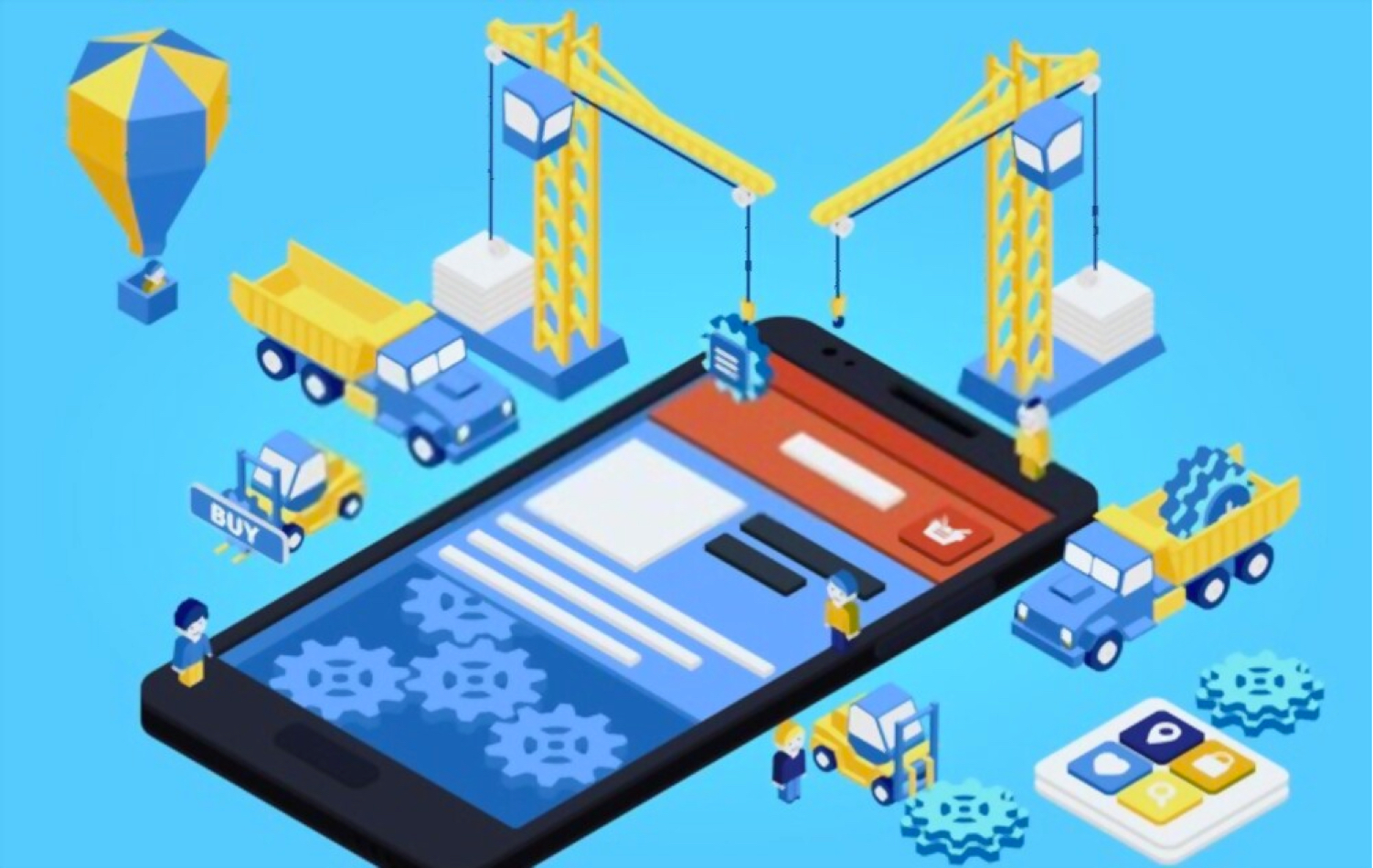 If you are one of the people who have an outstanding idea for a mobile app but are new to the market, one of your first questions would probably be "How do I get on this hype train?"
This blog could have just begun with a ton of praise about the prevalence of mobile apps and how trendy they have become. But in 2021, apps are just the norm. Be it communication, job search, making a reservation, booking tickets, even finding love – it's all available at the tap of your fingers.
Plus, phones are now the most used gadget. So much so, it's most likely you might be reading this article on your mobile device right now.
In recent times, with the global pandemic drastically (and maybe even permanently) shifting consumer needs and behavior, the mobile market has grown in an unparalleled manner. Total spend by customers on the Apple App Store and the Google Play Store combined, soared to greater heights as users turned to their mobile devices for entertainment, education, and employment. The numbers suggest that they hit a record expenditure of $111 Billion in 2020 (up 30% from 2019) and this figure is only growing bigger every year.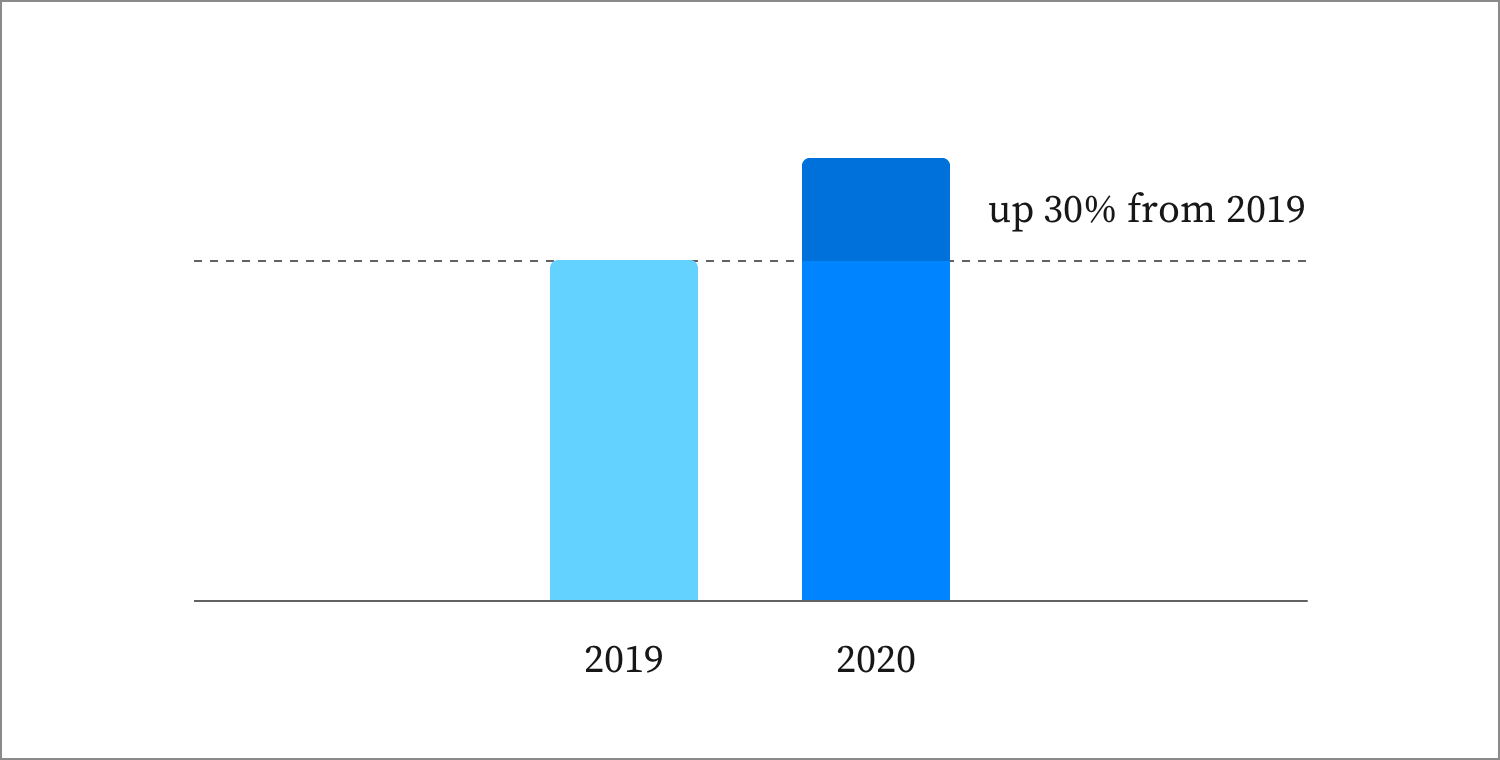 We know that people are now increasingly using mobile apps, and the number of apps on the internet has also shot up exponentially. But that is not to say that people don't value the user experience offered to them, and great value is only provided by professionals who have experience working with the tech industry's enterprise clients over the years.
Why do you need a professionally developed mobile app:
Support and integration of features right when you need them. We are here to listen!
Hassle-free frontend & backend integration of your native and hybrid app by our dedicated team.
With apps, you move a step closer to your customers and cut through the noise of the web. You can pitch your business directly to your target audience.
Well-developed and flawless applications allow your customers to learn about your business at their comfort – from prices and offers, to bookings and everything in between.
Tailor-made solutions that fit your business needs perfectly.
Wonder a mobile app is a great choice for your business. A fantastic startup idea might not be enough on its own to garner positive responses from the users. Your idea needs to be translated well into an app, and before hitting the ground running, there are a few more things to consider.
Here is a handy list of all the important things to keep in mind before developing an app:
A robust & unique proof of concept is one of the most important aspects you need to prioritize before you start developing your app. All your efforts would only make sense if your app will solve an existing challenge. The last thing you would want is for your app to get lost amidst a thousand other similar apps available on the market.
Know your target audience. Answer questions such as "Whose challenges does this app solve?" or "Who will be attracted to your idea?" and focus your app's marketing efforts on them.
A clean and easy-to-operate user interface can never fail to attract a crowd, as diverse as it might be. A user-friendly experience is key!
Your smartphone holds almost all your confidential information. Bank details, passwords, and locations can all be accessed via your phone. And so, data protection is of utmost concern for every user, and it should also be your top priority when developing an app.
The security, structure, speed, scalability, size, and accessibility of the data are important factors to be considered before choosing a database. This makes your app's user experience robust and provides longevity to your app.
Integrating an online payment gateway is essential if you're developing an e-commerce app. It makes it extremely easy for your customers to make payments quickly, and right at the moment.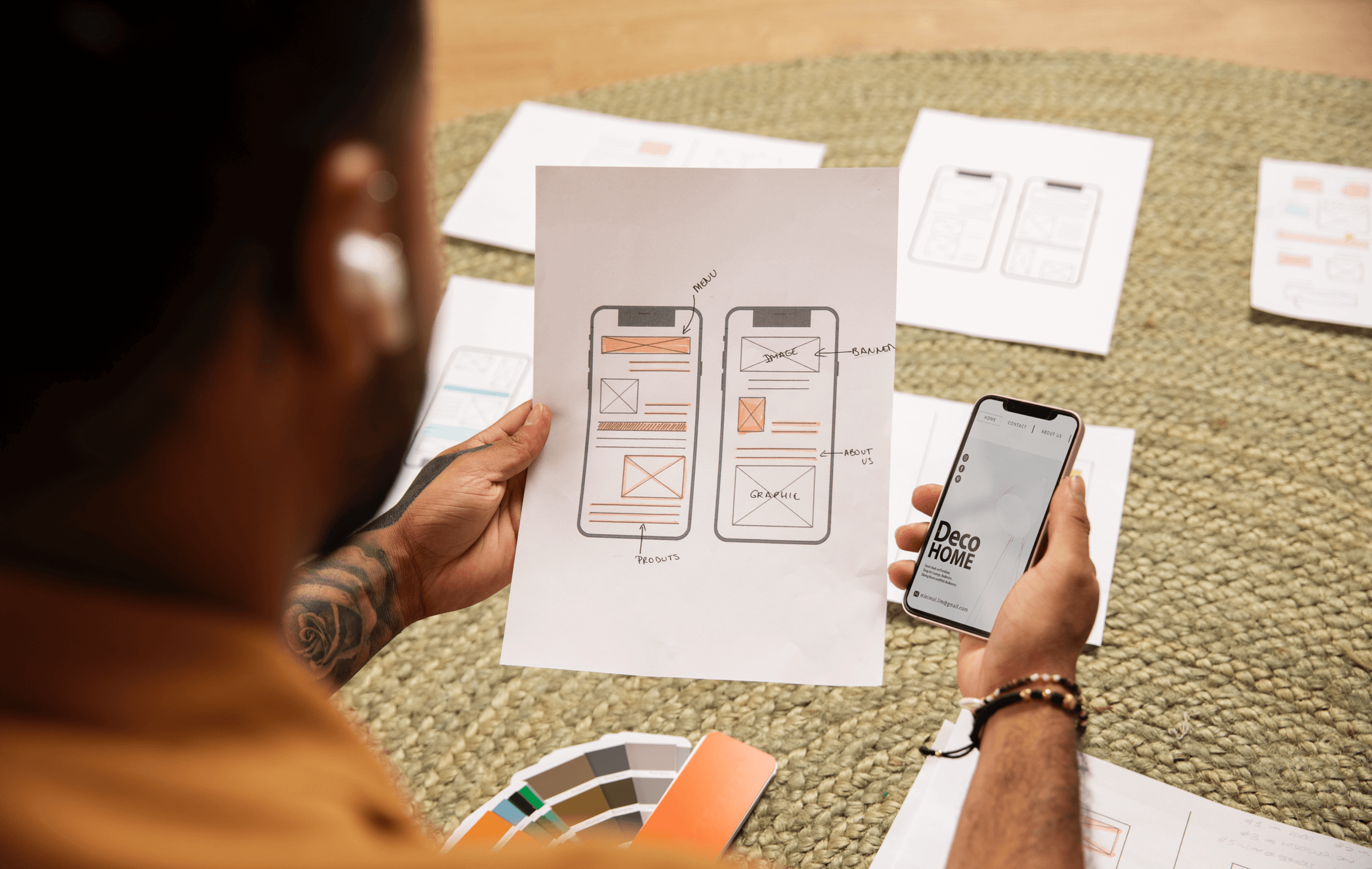 Additionally, it is also crucial to decide which platform to launch your app on. Native Android or iOS development would make your app available exclusively for Android and Apple devices respectively. However, a cross platform development tool such as Flutter or React Native allows you to develop apps across multiple device platforms. It is important to do a benefit analysis and research where your audience lies.
Your App journey doesn't end here. Your app can also be a steady source of passive revenue, and maybe even considerably support your business. Here's how:
1. In-App Advertisements:
Mobile ads drive the market. Advertise affiliate products inside your app, and get paid if users interact with those ads.
2. In-App Purchases:
According to Forbes, in-app purchases generate the highest revenue for publishers. IAPs are typically used to let users access exclusive content, and are directly made from the free mobile apps. This way you easily convert free users into paying users, without being too intrusive.
3. Freemium Upsell:
After experiencing the value of your app first-hand, enthusiastic users can spread the word about your app. A freemium upsell model provides the users an experience to enjoy the paid and premium features, free of cost.
4. Sponsorship:

The real breadwinning monetization model is finding a sponsor. It's a tough nut to crack and your mobile app has to stand out from the rest in every aspect to catch the interest of potential funders.
5. Subscriptions:
This is quickly becoming one of the top monetizing options as most users get to try the application for free for a fixed time, and then decide if they want to continue with a paid subscription. This brings in steady and recurring revenue. To achieve success with the subscription model, you need to offer a constant stream of valuable and fresh content and services. Users hang on to the App as long as they get their money's value out of it.
6. One-time payment:

If end-users think it's worth spending money over the features your app has to offer, they will readily purchase the premium version. For this, your app must have a clear edge over all other apps available on the market, especially free ones. Remember, it takes a lot more to gain customers than to lose them.
To summarize, an app needs the best possible design and development to achieve its full potential. If you are still unsure about creating an app and growing your business, talk to us and get an edge over your competitors. Our experienced application development team will make sure the final product is in line with your business requirements and objectives.
We keep ourselves updated on the latest app development trends in the industry to make sure we consistently provide the best software services, efficiently and economically.
What are you waiting for? Do you have a revolutionary idea for a mobile app? CodeGlo is at your service!