3
mins read
With the increase of data at great exponents daily, the GDPR (General Data Protection Regulation) is going to have a significant impact on organizations and their way of handling data.
GDPR is a globally influential privacy law that comes from the European Union and intends to strengthen and unify data protection for all individuals. It primarily aims to give people control over their data and harmonize data protection rules and regulations.
The GDPR rule applies to apps (whether mobile or web) that collect and process data and is designed to improve how businesses need to manage personal consumer data.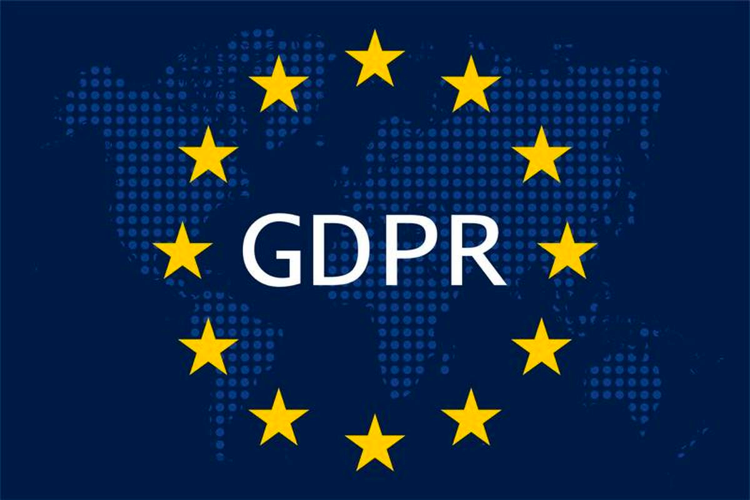 It affects companies and users in all member countries, it consists of a new way of telling users how much information a company has about them, what is it used for, who is it transferred to, and even who is responsible for treating such data.
Businesses possessing digital applications (mobile/web) that conduct transactions and data transfers in the EU are required to comply with the updated regulations and standards set corresponding to the data privacy rules.
Failure to comply with the GDPR standards results in costly fines, thus, it becomes necessary for app developers to implement GDPR compliant privacy and protection policies.
How Does a Business Fail to Achieve GDPR Compliance?
A business fails to comply with the GDPR policy if:
Data security measures are insufficient or not well-implemented
Failure to carry out prior consultation with the Control Authority or a precise impact assessment concerning data protection when the treatment of these may pose a risk.
Not reporting security violations suffered in the company such as loss of a device with relevant information, attacks or access to the databases of an organization including its personnel, or accidental deletion of files.
Refuse to provide users with their rights of access, rectification, cancellation, and opposition of their data, the portability of their data to other people, or their basic right to be forgotten
Failure to comply with the requirements for the transmission of data when provided to third parties, countries, or international organizations.
Transmit the data to other organizations or countries that do not offer adequate guarantees to protect them
Breach the duty of secrecy
Keeping and utilizing personal data without the explicit consent of the interested party
GDPR Standards for Applications: What you Need to Know?
GDPR in the context of applications is a follow-up of changes or updates that can be taken by an application programmer/developer. An app developer must pay close heed to fulfill the requirements of the GDPR to be fully compliant.
What you will need to know whether:
The app meets the minimum security standards
The user data is encrypted
The data transfers safe while sending them to the servers
The server passed a security audit
The previously accepted clauses using the app are independently approved
The users are informed every time the data is collected from them with asking for prior consent
After making sure, if you comply with these sections you are already within a safe area so that the new General Data Protection Regulation does not lead to the closure of your app.
GDPR Compliance For Mobile Apps:
Mobile app owners must ensure that their rendered business applications follow the standards set by GDPR policy when processing personal data, executing financial transactions, transmitting data to other apps or when collecting information through sign-ups.
For GDPR compliance, make sure your application renders the following:
#Acquire User Consent and Opt-Out Options
It's a necessity for app owners to take consent from the app users before utilizing their personal information as the GDPR requires the active and informed consent of all the registered app users.
#Rights of Individuals
Right to individuals generally gives users control over the information shared with an application along with the control over their consent. These rights must be mentioned in the Privacy Policy to inform and keep users acknowledged.
#Right to Data Portability
With the right to data portability as per the GDPR guidelines, if individuals demand to receive their data in a particular format, they must be able to request their data in a format that they can share with other companies or organizations.
#Right to Access
Concerning the right to access, your developed application must render accurate and correct user information on requests which can be further used by them for any purpose.
#Right of Restriction of Processing
As per article 18 of the GDPR, if the user demands to stop processing his/her data, you must comply with it immediately. Else users may claim for:
Data is inaccurate
Processing is unlawful
Business didn't use data purposely
And many others
#Right to Erasure
Also referred to as the 'right to be forgotten', GDPR compliance asks an app to erase all the user data on request without unnecessary delay. People may demand their data from any company or organization if they consider that they no longer fulfill the purpose for which they had been transferred.
So are you GDPR compliant?
Let us know if you need to know more about GDPR compliance or if you need any assistance over making your business apps GDPR-ready. CodeGlo's app developers carry a decade-long experience in building apps that adhere to all the mandatory privacy policies.