4
mins read
Ever since the inception of the Internet, the world has ventured and explored the virtual world that has significantly affected real-world objects and activities.
The web of the Internet has connected everything to everything else, developing a distributed ecosystem that reaches far beyond this interconnectivity, and resultantly, people today are connected to each other through various types of e-devices.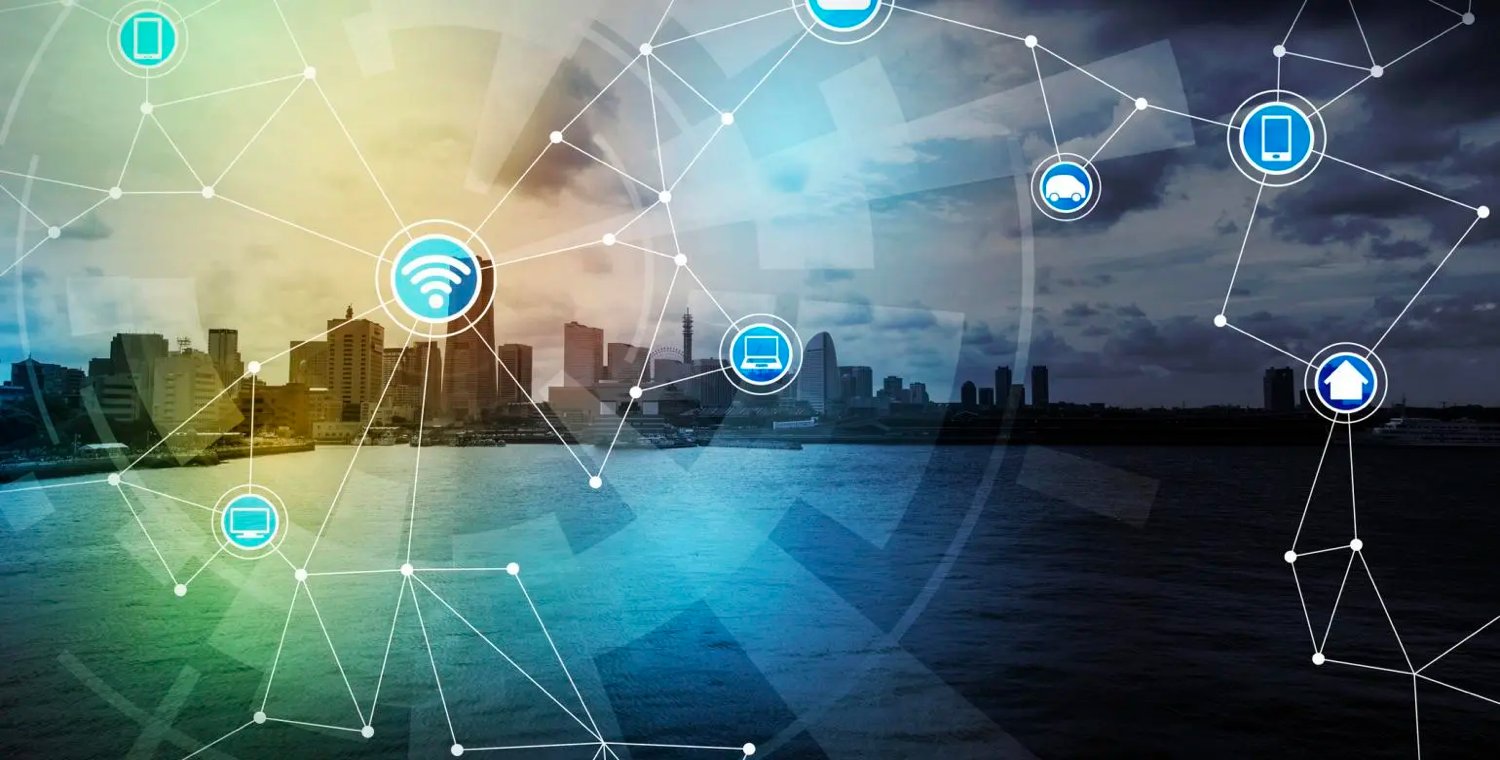 IoT
Internet of Things (IoT) is a familiar and most widely used term which is simply the interconnectivity of all the internet-enabled devices that smoothens communication and interaction worldwide and enables automated systems to collect and analyze data for adequate use. IoT creates an ecosystem connecting Thing to Thing.
"IoT is also sometimes referred to as Machine to Machine (M2M) communication technology."
[NB: IoT devices sense and share data with each other without human intervention.]
IoE
Internet of Everything (IoE) is a superset of IoT and takes it as its initial model while leveraging its capabilities further and much farther. Unlike IoT, not only things but people also become an important pillar in this revolution.
IoE forms an ecosystem that favors all-around connectivity, intelligence, and cognition.
"IoE is a wider concept. It not only involves M2M but also people to machine (P2M), and people to people (P2P) communication through technology."
Internet of Everything: Pillars and Major Constituents

3 main Pillars of IoE:
Data Input and Output
External data is stored on devices and is returned to other components within the network.
Connection to Every Technology
No technology is left behind, every new technique is incorporated with an aim to create new capabilities, experiences, and innovations. Technologies involved are cloud computing, artificial intelligence, machine learning, big data, IoT, AR/VR, etc.
4 major Constituent Elements of IoE:
People
No intelligent connection is possible without People.
People offer their personal insights and intents through connected e-devices (using social media tools, AI software, etc.) and other technologies that analyze the data as per human concerns/needs and deliver a personalized experience to users.
Ultimately, it's the humans who give data, analyze data, and harness it, thus, playing an essential role in P2M and P2P communication.
Processes
Processes form their base on the current technologies in use, say AI, ML, social networking, etc. to provide relevant and useful information as expected.
It also determines how each element works with the rest in order to provide value in the digital world. One can say, 'The Process' is a linchpin of IoT and IoE connectivity that drives new opportunities.
And the vital element that supports processes in their functioning is the Network (wired or wireless) that makes it possible for processes to run and devices to communicate over boundaries/distances.
"No Network, No IoT or IoE."
Things
Things are the fundamentals of both IoT and IoE.
Things imply the devices connected through the Internet that accumulate information, generate data, and transfer it through the network. Connected devices in IoT can be technical gadgets to thermostats to smart cars and in IoE it can be any physical object that is equipped with sensors and linked over a public/private network.
"Internet-connected devices are expected to reach the count of 24.1 billion by 2030."
Data
Data forms a crucial aspect of digitization. What humans and machines, ultimately, take as input and produce as output is data that has a myriad of forms. Data generated from devices is raw, once analyzed and processed can be harnessed well to render actionable insights, faster decisions, and intelligent solutions.
"1,145 trillion MB data is produced every day."

As the count of data sources and volume grows, it becomes quintessential to manage and analyze data than ever before.
A Gist
All these independent segments interact with each other thanks to the processes. The objects are connected to the network and with added technology (sensors) generate data.
The data is used to analyze the different situations and understand the context, that way better decisions can be made. The processes will bring the appropriate data to the people or machines that must receive it at an opportune moment.
People can also generate data with interaction on their smartphones or using gadgets. For example, measure your heart rate with a smartwatch and collect this data for a health diagnosis.

Image source : www.itransition.com/blog

Future of Internet of Everything (IoE)

The IoE revolution will occur sooner or later, but it is certain to occur with the changing times, needs, and digital demands of the community.
Encouraging the development of IoE is a huge task that requires transitions and upgrades in the networks, connectivity, devices, and data transmission.
The ISPs, internet service providers, need to implement IPv6 addresses and fiber optics that will help to connect more and more devices along with enhancing data transmission speed. There is a need to develop a 5G network or above that will oversee the speed and latency issues.
With new transformations, IoE will surely make its way sooner to make our homes, cities, land, and globe smart and intelligent.
Is IoE the next Big Thing?
The Internet of Everything takes the concept and rarities of IoT far beyond binding things, data, people, and processes to enlarge the space of digital evolutions for all types of industries, spheres, and niches.
Despite unknowing when the phenomenon will make its space in the digital world, IoE's projections of the future are promising. To incorporate new advancements and reap the benefits of new inventions in the tech world, your business needs to be Technology-ready.
To build the best for your business and the next generations, enhance your capabilities by being ready to embrace the Internet of Everything (IoE). Let CodeGlo's IT experts assist you with modern technology solutions to develop new products and services that are future-ready.