4
mins read
The year 2020 accounted for nearly 93% of businesses possessing a multi-cloud strategy where 81% of organizations have at least one application running on the Cloud.
This can clearly reason that why the majority is transitioning to a Cloud-based infrastructure, giving a backseat to self-managed/in-house solutions. The ease and flexibility that the Cloud paradigm offers (to store and access everything online) have let businesses reap a myriad of benefits.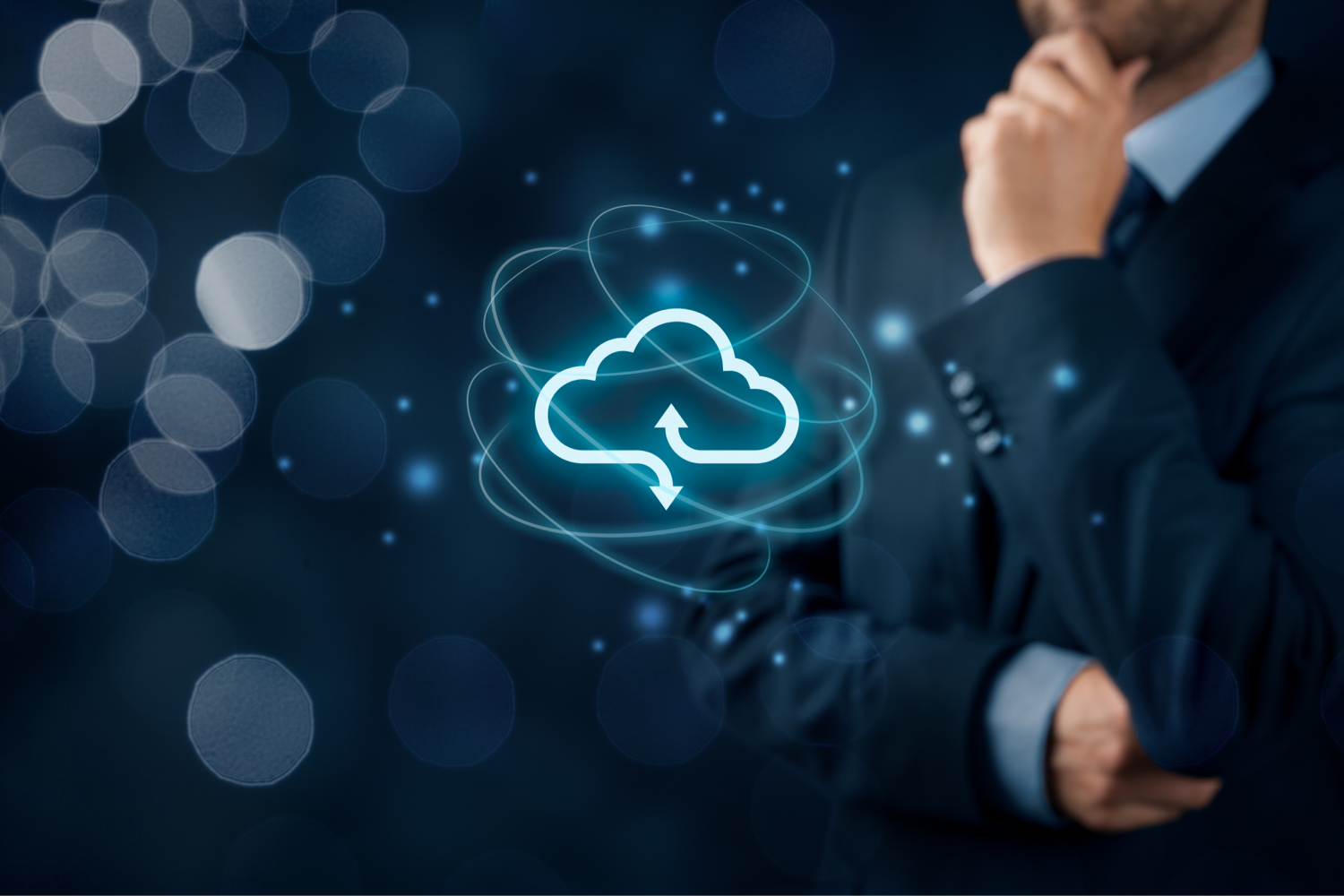 However, being cost-effective and an ideal choice to leverage an enterprise's flexibility over operations, there are a few risks involved if 'Planning to Move to the Cloud' is accompanied by some major unintentional mistakes.
To make sure that your Cloud Migration is successful, we pen down some usual errors that your professionals may tend to overlook, leading you to witness unpleasant consequences.
What to Avoid while Undergoing Cloud Migration?
Cloud computing is an in-demand segment of the business progression, even though it has been in place for some time now, and it is expected that it will continue to be inevitable in the coming years of the digital era.
However, the rush of accelerated digitization and lack of experience are leading companies to make mistakes. Let's see the probable ones that can be prevented on the fly:
Landing to the Cloud without a Clear Strategy

An organization needs to define a clear strategy before migrating the first service to the Cloud.
Otherwise, in a very short time, you may find yourself with an ecosystem that is impossible to manage operationally and financially, with resources out of control and in which cost-sharing ends up being an arduous task.
Ideally, as a first step, the organization is analyzed in its current situation, that is, its structure, departments and regions, current systems, and operational and billing processes.
In a second step, a strategy is defined from different perspectives: organization, security, and scalability.
As a result of this analysis, a series of conclusions are obtained that allow us to know what decisions to make in terms of the provision of resources, where to establish the services, how they should be managed, and how to create rules and alerts to have security and security under control.
Not Allocating Enough Bandwidth
Sluggish internet performance is one significant reason that can ruin your company's experience with Cloud. There are many who ignore to allocate adequate bandwidth for accommodating Cloud services and then regret migrating to the platform.
A few services like sending information through emails might not affect the performance; nevertheless, applications like VoIP or cloud-based applications for trading stocks cannot afford to witness a delay of even seconds.
Thus, moving data and applications to the Cloud, ensure to dedicate an appropriate amount of bandwidth for your business services and operations, communicating clearly the requirement of the latency to the service providers.
Lack of Understanding the Organization's Networks & Infrastructure
Getting acquainted with half of the information about your organization's assets and unclear with some Cloud migration knowledge can lead your collaboration to be non-beneficial.
It's highly crucial to understand how systems and data need to function altogether to deliver outputs as expected. When an enterprise is not up with the detailed information that what they and their data need from a provider, it may end up losing sensitive data through leaks while not being migrated all.
Parts of the infrastructure relying on data will lag in performing their functions correctly, arising additional costs for the company and frustrations for users. This ultimately lets consumers to suffer, putting a negative impact on service delivery.
Apply Classic and Non-Cloud Approaches
Historically, when people talk about security in a data center, they talk about perimeter security. On the other hand, in Cloud, security policies deal with identity and authentication security, as well as connection restriction (all access by default must be blocked).
The attacks now seek to obtain the credentials of users with access to sensitive information through phishing, and with them access all resources through the administration portal. The solution is multi-factor authentication (MFA) and vendor-provided AI-based threat detection services.
Migrating All Data at Once
Cloud migrations, as we think, cannot be done overnight.
Depending upon the heaps of data to be transferred it can take months or even years for successfully migrating your web assets to the Cloud. Practicing to migrate all organizational data at once can be fatal to your infrastructure's health and may lead to data leaks.
For the sake of speeding the process, companies fail to create a minimal viable cloud that offers insights into the best advantages that can be taken out of the cloud solutions and how it would best need a provider to migrate to the platform.
So make sure that the migration occurs in stages and with robust strategies and try initiating the process with non-essential or test data.
Forgetting about Cloud Security
Certainly, every data produced in the world keeps a possibility of being threatened or lost even if it's been highly authenticated. And one can't assume that the Cloud environment will be automatically secure.
While migrating to the Cloud, many businesses tend to make the mistake of ignoring Cloud Security. The platform occupies a huge potential to incorporate applications and data and this also implies that it can host a lot of sensitive information.
Nonetheless, by implementing high-end encryption (managing the encryption keys cautiously) and role-based security, companies can expand their level of authenticity by ensuring limited staff access, necessary to the job functions.
Need Help with Cloud Migration?
Schedule a Consultation with a Cloud Expert!
Choosing the right cloud partner needs a business to have a complete understanding of its end goals and be clear with its requirements over data, applications, and security. Once you are up with these, pick a provider that aligns with your vision, values transparency and visibility, and is effective with the cost of use.
Cloud is an ever-expanding technology that facilitates new possibilities of growing and learning. Allow us to assist you in cloud migration and help you do business in a smarter way. Our Cloud Infrastructure Services cover everything from your servers and network infrastructure to your computers, workstations, and mobile devices and are designed to focus on your business and its operational success.